Hey. I know that some of you reading this might be new to the 5amily. Well, I haven't been a 5er for a long time, either. I've known about IM5 since about August 2012, when their single "Everything About You" was on Radio Disney. I only looked them up because my best friend, the founder of this wikia, called me, screaming about "Can't Stay Away" with Bella Thorne. I'm glad she called me... I'm not so glad about the screaming part, though.
This is one of my favorite covers IM5 has done. It's almost like they're following in the footsteps of all boybands before them... note: 1:06 COLE WHY???? WHY DO YOU HAVE TO DO THIS TO ME??
The following is the official video for "Everything About You."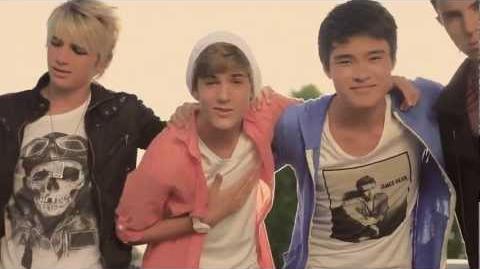 This is what makes them different from all the other boybands. Their music is original. It's not just pop, it's not just dubstep.
And an interview.
Dear Dalton Rapattoni,
    You are so cute when you're hyper!
                      Kenzee 04:42, April 2, 2013 (UTC)
Ad blocker interference detected!
Wikia is a free-to-use site that makes money from advertising. We have a modified experience for viewers using ad blockers

Wikia is not accessible if you've made further modifications. Remove the custom ad blocker rule(s) and the page will load as expected.